Sustainability
Major cities and their inhabitants are the main cause of global environmental change
70 percent of global CO2 emissions and 80 percent of energy demand are generated in urban areas. And the real estate industry plays a significant role in this development. As a real estate developer and investor, we want to make an active contribution on the way to a sustainable, resource-conserving and livable environment.
The engineering firms we commission provide valuable and innovative input, which we jointly implement in our planning and construction phases.
For us, the focus of sustainable real estate management is also on social and demand-oriented housing. Thus, in our investments and developments, we pay attention to flexible and low-barrier building structures and a balanced housing mix in an environment characterized by diverse uses. The provision of affordable housing and social tenant management are just as much a part of social housing provision as housing solutions for single-person households, families, older people or people with special needs. In Hamburg, we have also been helping to provide housing for refugees from all over the world in our new construction projects for years.
Living and working together with the associated services, and the provision of everyday necessities in our residential quarters, creates short distances and CO2 savings.
Details of our ecological measures can be found within the project examples below: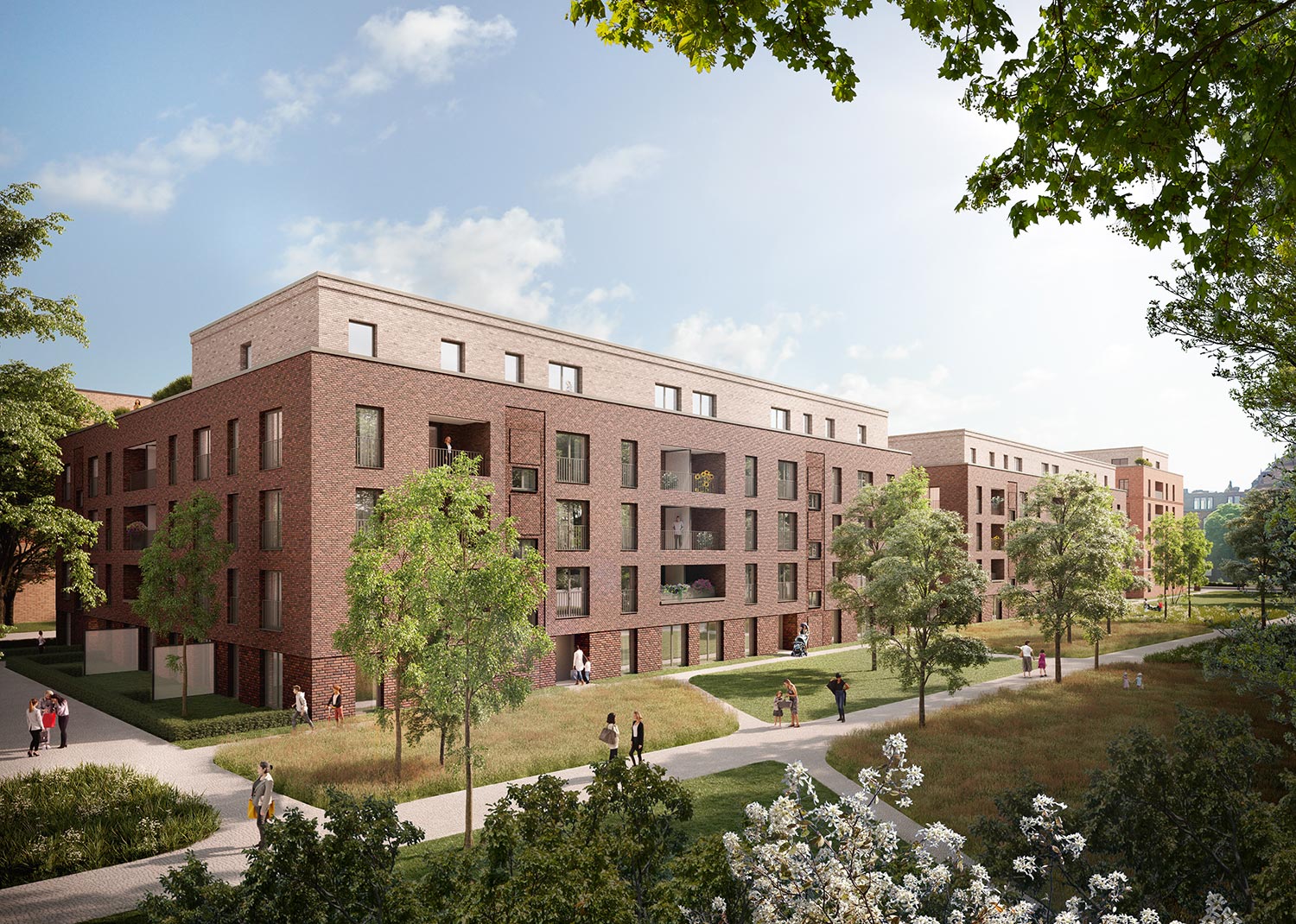 Marianne-Cohn-Straße, Mannheim
Turley Areal BF 4
Use of building materials to reduce heat loads in the urban climate
KFW 55 standard implemented
Primary energy optimized for district heating
Use of native trees and bushes in the outdoor facilities
Bicycle self-help station in the neighborhood
Parcel station in the neighborhood
Digital public transportation info boards in the neighborhood
Car-sharing offers in the neighborhood
Freight bike services in the neighborhood
Private and public charging infrastructure for e-mobility
Integrated bird breeding aids
Low-car neighborhood
Green roofs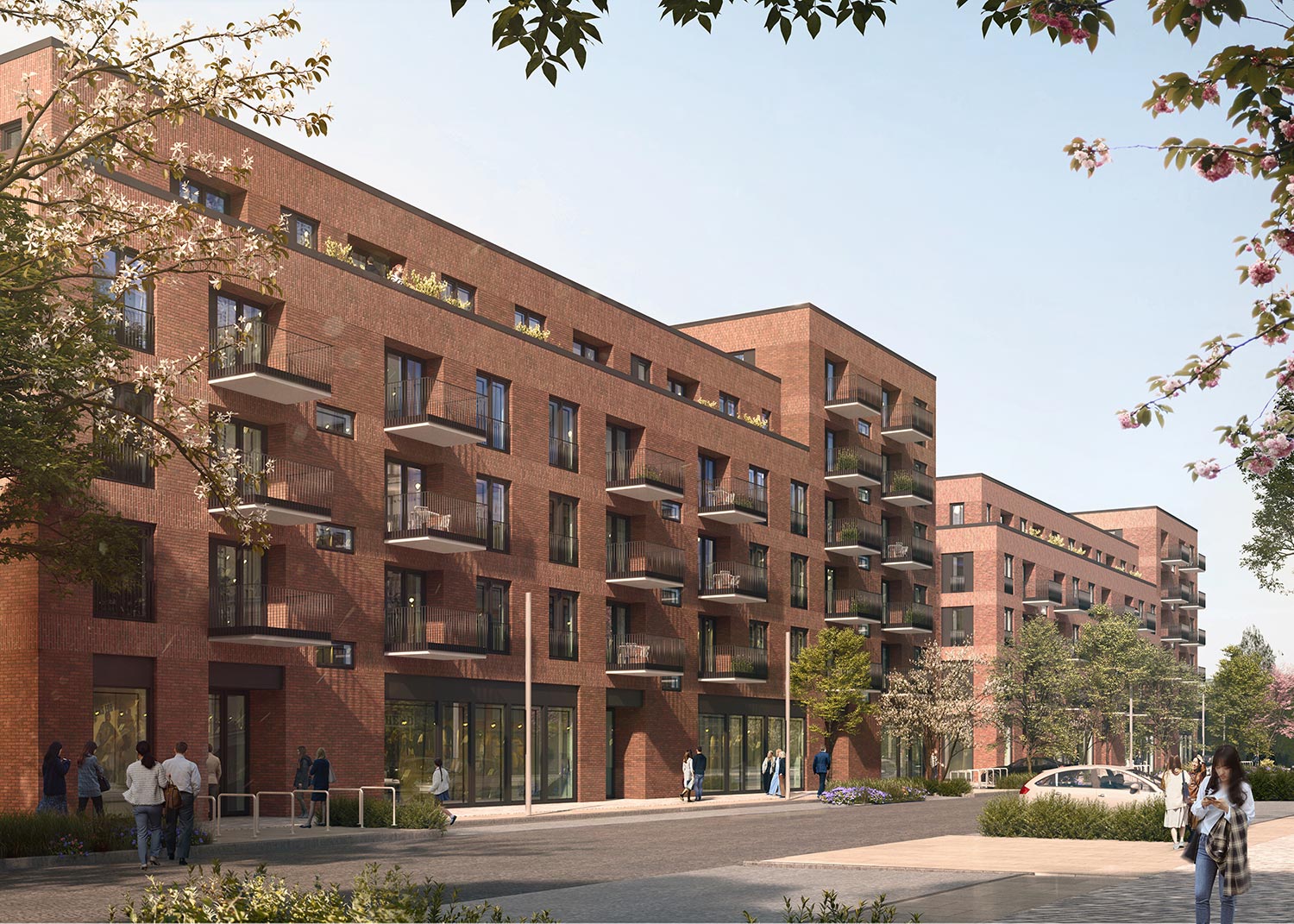 Heinrich-Wittkamp-Straße, Mannheim
Residential and commercial building
KFW 55 standard implemented
Bicycle self-help station in the quarter
Parcel station in the neighborhood
Digital public transportation info boards in the neighborhood
Car-sharing offers in the quarter
Freight bike services in the neighborhood
Private and public charging infrastructure for e-mobility
Integrated bird breeding aids
Use of native trees and bushes in the outdoor facilities
Green roofs
Primary energy optimized for district heating